Lua module for Pi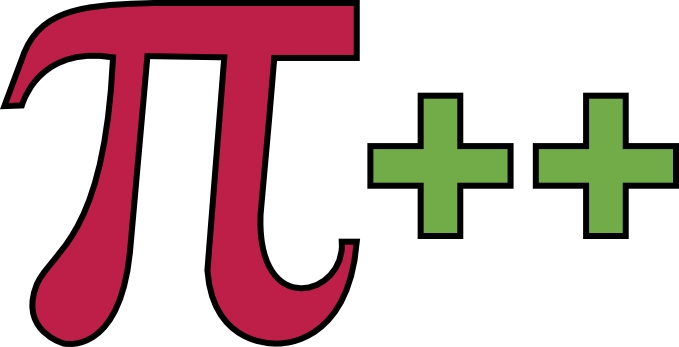 RPi.GPIO.Lua-Workshop on 6/28/2014!
Lua module for Raspberry Pi
This package provides a Lua module to control the GPIO pins on a Raspberry Pi.
The main functionality is provided by the RPi.GPIO Python Module of Ben Croston.
The following functions have been implemented for Lua:
Pin functions:
setup
cleanup
input
output
setmode
gpio_function
setwarnings
Interrupts and events:
wait_for_edge
event_detected
add_event_detect
remove_event_detect
add_event_callback
PWM:
newPWM
start
ChangeFrequency
ChangeDutyCycle
stop
Installation (manual)
Download the two tarballs referenced below and follow the inclided instructions.
Installation (luarocks package, instructions for Raspbian)

sudo apt-get install lua5.1 liblua5.1-0-dev
sudo apt-get install luarocks

sudo luarocks install rpi-gpio

# for PWM and events:
sudo luarocks install copas
sudo luarocks install darksidesync

# for the GPIO.lcd-hd44780 module:
sudo luarocks install bit32

Example: Simon-Game
Simon is a electronic memory game: Four LEDs are lighting up in random order, each LEDs comes along with a specific sound. The player presses a button for each LED. If the sequence was entered correctly, the next round will add a new LED.

Preparation:
connect 4 LEDs and 5 push buttons to the Pi GPIO connector (see the arrays buttons and leds)
connect speakers to your Pi
copy beep*.ogg files from ~/python_games to your script directory
adjust sound volume: amixer cset numid=1 -- 100%
install ogg123: sudo apt-get install vorbis-tools
if Unknown PCM cards.pcm.front is logged: Replace "pcm.front cards.pcm.front" by "pcm.front cards.pcm.default" in /usr/share/alsa/alsa.conf
01 

GPIO

=

require 

"GPIO"




02 




03 

btnExit 

=

 

21




04 

buttons 

= {

7

,

 

15

,

 

13

,

 

11

,

 btnExit

}




05 

leds

={

12

,

 

16

,

 

18

,

 

26

}




06 




07 

GPIO

.

setmode

(

GPIO

.

BOARD

)




08 

GPIO

.

setwarnings

(

False

)




09 

math

.

randomseed

(

os

.

time

())




10 




11 

for

 k

,

v 

in

 

pairs

(

buttons

)

 

do




12 

  GPIO

.

setup

(

v

,

 GPIO

.

IN

,

  GPIO

.

PUD_DOWN

)




13 

end




14 




15 

for

 k

,

v 

in

 

pairs

(

leds

)

 

do




16 

  GPIO

.

setup

(

v

,

 GPIO

.

OUT

)




17 

end




18 




19 

flashLED 

=

 

function

 

(

cycles

)

 


20 

  

for

 x

=

1

,

 cycles

*

2

 

do




21 

    

for

 k

,

v 

in

 

pairs

(

leds

)

 

do

 


22 

      GPIO

.

output

(

v

,

 x

%

2

);

 


23 

    

end




24 

    os

.

execute

(

"sleep 0.2"

)




25 

  

end




26 

end




27 




28 

beep 

=

 

function

(

num

,

 wait

)




29 

  GPIO

.

output

(

leds

[

num

],

 

1

)




30 

  os

.

execute

(

"ogg123 --quiet -K1 beep"

..

num

..

".ogg"

)




31 

  GPIO

.

output

(

leds

[

num

],

 

0

)




32 

  

if

 wait

==

true then

 os

.

execute

(

"sleep 0.1"

)

 

end




33 

end




34 




35 

quit

=

function

()




36 

  GPIO

.

cleanup

()




37 

  os

.

exit

()




38 

end




39 




40 

flashLED

(

3

)




41 




42 

playlist 

= {}




43 




44 

while true do




45 

  


46 

  playlist

[#

playlist

+

1

] =

 math

.

random

(

4

)




47 

  


48 

  

for

 k

,

v 

in

 

pairs

 

(

playlist

)

 

do




49 

    

beep

(

v

,

 

true

)




50 

  

end




51 

  


52 

  

for

 k

,

v 

in

 

pairs

 

(

playlist

)

 

do




53 

    waitForUser

=

true




54 

    

while

 waitForUser 

do




55 

      


56 

      

for

 kb

,

vb 

in

 

pairs

(

buttons

)

 

do

 


57 

        

if

 GPIO

.

input

(

vb

) ==

 

true then




58 

          

if

 

(

vb

~=

buttons

[

v

])

 

then

 


59 

	    

if

 vb

~=

btnExit 

then

 os

.

execute

(

"ogg123 --quiet gameover.ogg"

)

 

end




60 

	    

quit

()




61 

          

else

 


62 

 	    

beep

(

v

,

 

false

)




63 

          

end




64 

          waitForUser

=

false




65 

        

end




66 

      

end




67 

    

end




68 

  

end




69 

  


70 

  

flashLED

(

1

)

 


71 

end



Downloads (0.1)
RPi.GPIO.Lua module (5 KB)
Downloads (Fork including PWM and Events, 0.2.x)
Pi&More 5 presentation
Slides and sample code (1.1 MB)